Webinars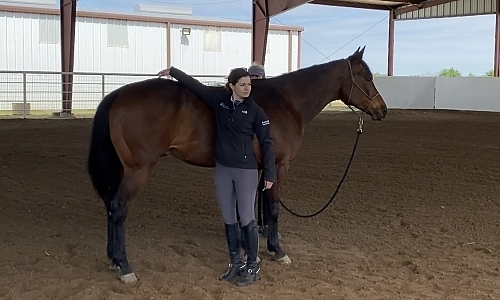 Webinars
Dr. Emily Rose
Dr. Emily Rose holds a Doctorate in Physical Therapy from the University of Wisconsin - Madison and is a Certified Equine Rehabilitation Practitioner from the University of Tennessee - Knoxville. Emily has been a Physical Therapists for ten years and has practiced in many human settings including inpatient, subacute and outpatient care. Emily is also an active rider herself and competes in Dressage. She earned her USDF Bronze Medal rider achievement award. Emily and her husband, Ryan Rose, own and operate Rose Horsemanship Center in Brooklyn, WI.
Webinar 1: Horse Health: Why Having a Strong Core is Important for Your Horse & How to Strengthen It
March 10, 2022 6pm CST
Learn more about what it means to active your horse's core, learn how to activate your horse's core, and why it is important to work on core strengthening of the equine. This presentation will feature a demonstration of different exercises, static and dynamic, that work to engage the horse's core.
Webinar 2: Key Unmounted Exercises to Become a Better & Stronger Rider
March 17, 2022 6pm CST
Join Dr. Emily Rose, DPT, CERP of Reaching Strides Equine Rehabilitation to learn more about the importance and impact of the rider's core strength; how to engage your core when riding, why to engage it, and how it helps your horse.
NDEA Member Fee: $40 per Webinar
Non NDEA Member Fee: $50 per Webinar
Webinar Discount applied if you sign up for both webinars!