Ryan Rose - Confidence in the Canter, Improve Communication, Bridle-less Riding, Working with Wild &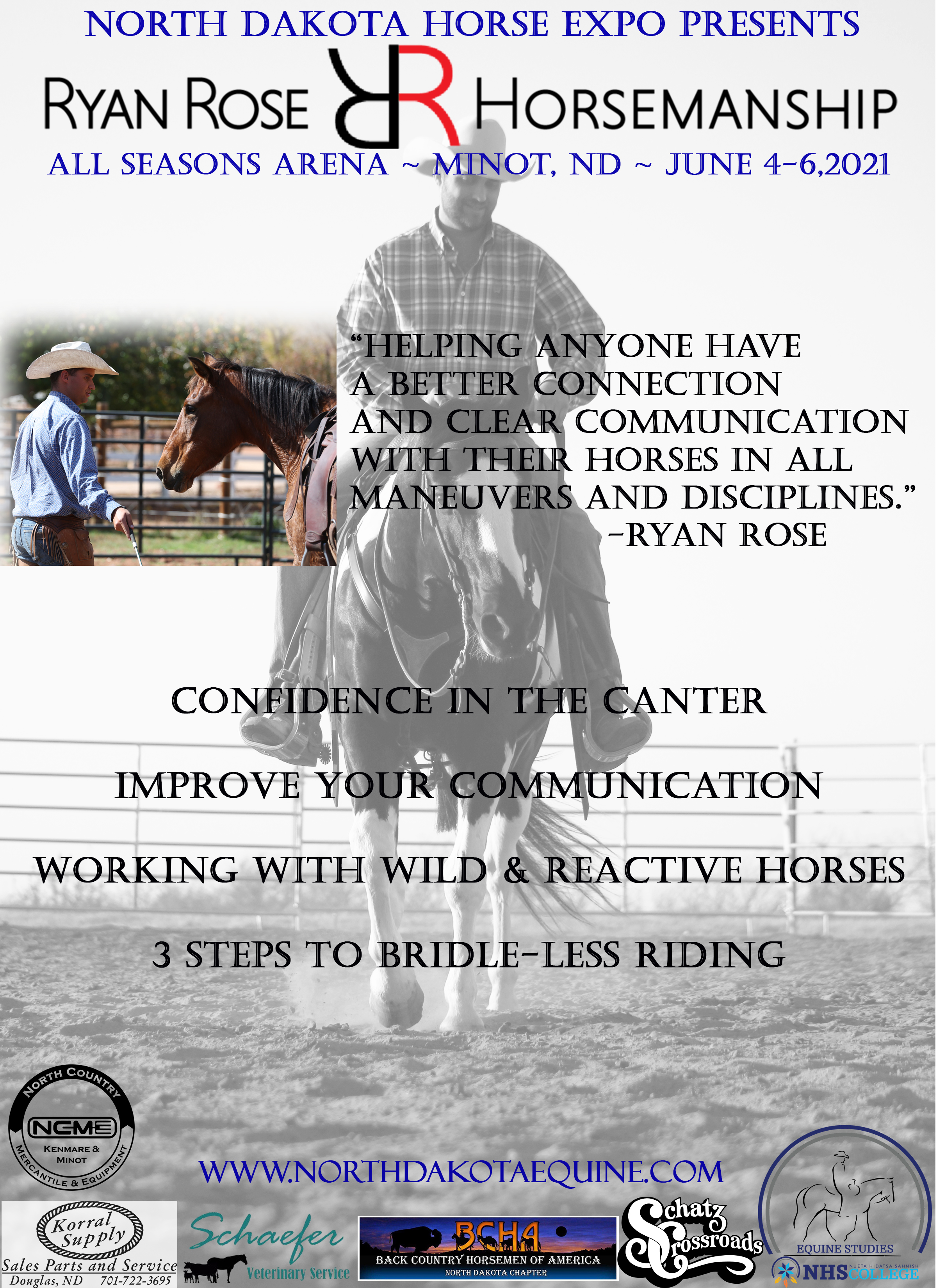 Ryan Rose began his career as a professional horse trainer and clinician in 2005. Ryan soon realized that in order to have success as a horse trainer and clinician, he needed to become a horseman. Ryan has studied with many top world-class horseman, spending four years with Pat Parelli.
Ryan now teaches workshops and clinics all over the world as well as running a comprehensive training program at his home in Wisconsin. Ryan's passion is in creating partnerships between horses and their owners.
His skills in horse development and his teaching set him apart. He also enjoys competing and training horses in ranch versatility.
Confidence in the Canter - $150 Per Session Per Rider Includes Parking Pass
- NHSC Equine Education Arena on Friday and All Seasons Arena on Saturday & Sunday @ 9am daily
- 3 Spots Available Per Session (9 Spots Remaining)

Improve Your Communication - $150 Per Session Per Rider Includes Parking Pass
- Improve your communication on the ground and in the saddle
- NHSC Equine Education Arena @ 4pm Fri, 2pm Sat and 2:30pm Sun
- 3 Spots Per Session (6 Spots Remaining)
Working With Wild & Reactive Horses - $150 Per Session Per Rider Includes Parking Pass
- Round Pen @ 6pm Fri & Sat and 5:30pm Sun
- 1 Spot Per Session (3 Spots Remaining)