Linda Mealio - Beginner & Advanced Speed Events 2021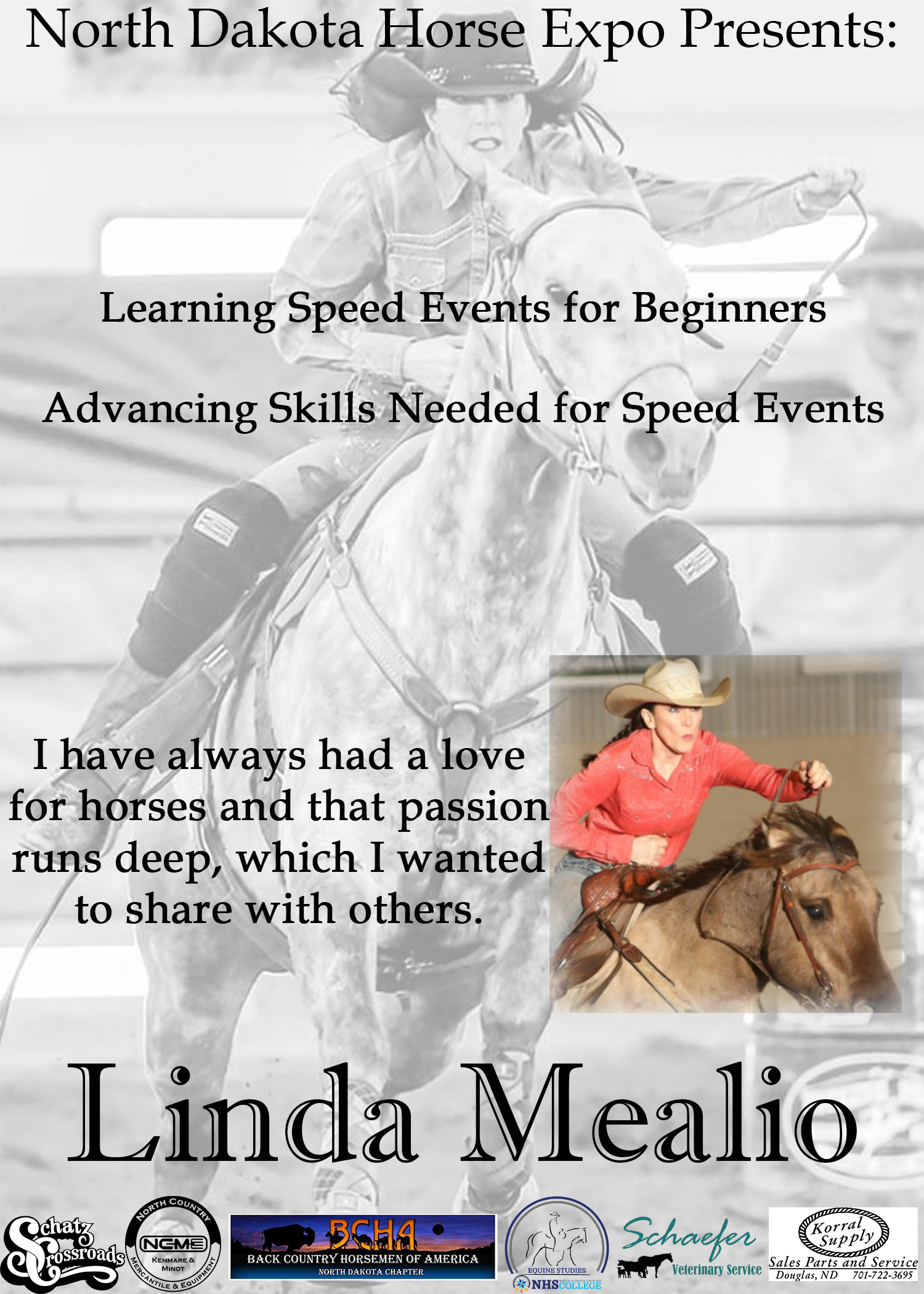 I grew up on a family farm in Hazelton, ND as the middle child of 13 kids (9 girls and 4 boys). I spent a lot of my time outside doing chores and taking care of the animals and I have been riding horse since I was a little girl.
I was involved in 4-H and participated in many play days and rodeos. I competed in events such as barrel racing, pole bending, sack race, rescue race, flag race keyhole along with western pleasure, halter, western reining, jumping and riding Shetland pony broncs.
Fast forward several years...
I moved back to the country and found my love for horses again. I have always had a love for horses and that passion runs deep, which I wanted to share with others. I started putting on clinics and giving individual lessons. I own and operate Riverview Performances Horses, LLC where I focus on riding lessons and training horses. My facility includes an indoor arena and an outdoor arena with a great view of the Missouri River
Speed Events for Beginners - $150 Per Session Per Rider Includes Parking Pass
- Learning & practicing speed events for beginners. Get an overall feel for the basics of speed events in rodeos & showdeos.
- NHSC Equine Education Arena @ 9am on Sat and Sun
- 3 Spots Per Session (3 Spots Remaining)
Advancing Speed Event Skills - $150 Per Session Per Rider Includes Parking Pass
- Advancing skills needed for speed events for intermediate & advanced riders of all ages. Touch on some important topics when it comes to participating in speed events & get into the nitty gritty to further your skill set.
- All Seasons Arena @ 12pm on Sat and 11am Sun
- 3 Spots Per Session (7 Spots Remaining)