Francesca Carson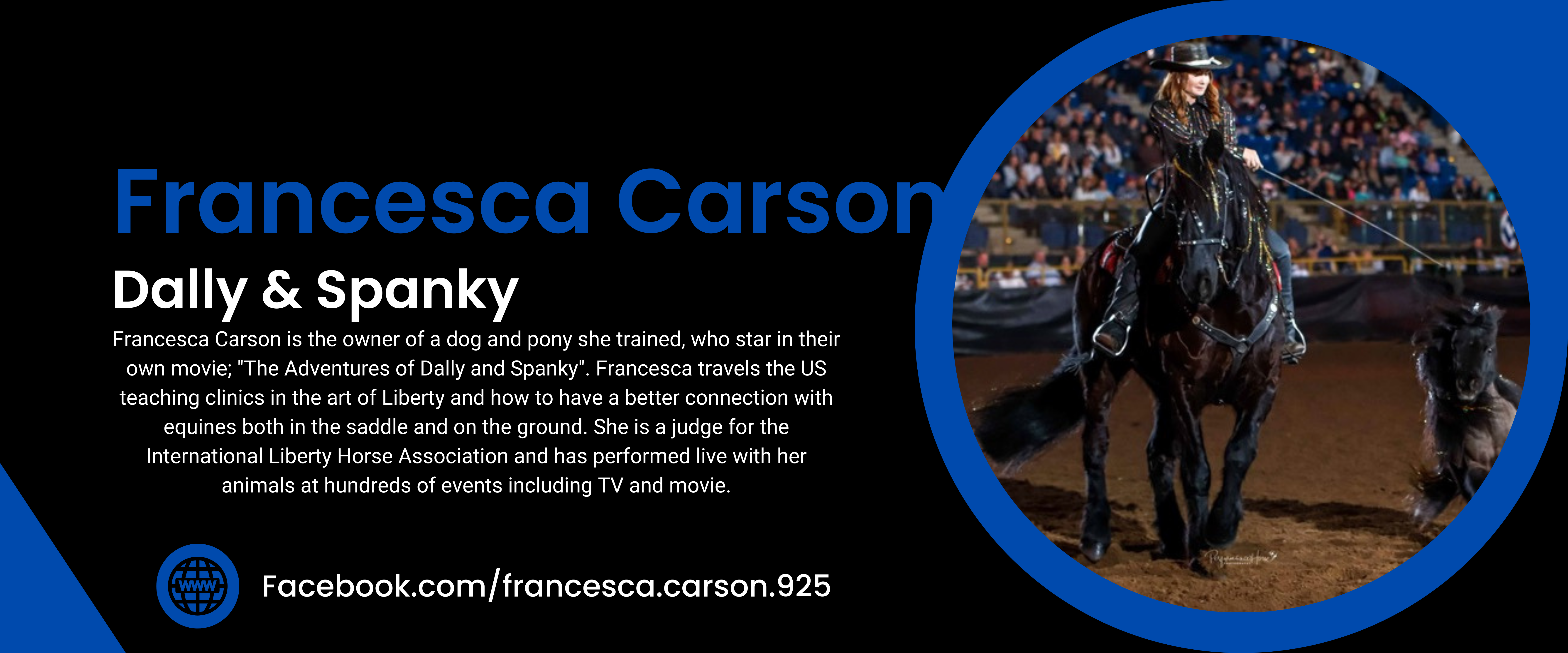 Demos
~ Training the Miniature Horse ~
Watch Francesca and her miniature pony in the Round Pen as she shows you the way she's found most effective for training. Friday at 9:30am - 11am in the Round Pen.
~ Working Horses Together ~
Francesca is skilled in her Liberty work with multiple horses, watch as she demonstrates how she achieves this talent. Saturday 2:30pm - 3:30pm in the Round Pen.
---
Francesca, Dally, and Spanky will also be doing a meet and greet daily in the Live Demo Area. Sneak a peak at our schedule for times!