Equine First Aid Certification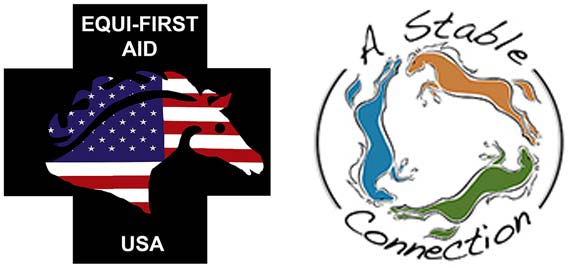 Join us for this comprehensive, full-day course covering:
What your vet needs to know
Conditioning a horse to accept treatment
Taking vital signs
Dealing with lacerations
Punctures
Colic
Choke
Collapse
Casting
Shock
Hoof issues
Recognizing pain in the horse and pain source identification
Spinal health
Injury prevention techniques and so much more!
Combining classroom presentations with hands-on, practical skills sessions, the class provides a fun and informative learning experience.
All attendees receive a Certificate of Completion, Equine First Aid manual and a "vital signs" pocket reference card.
All class supplies are provided.
North Dakota Equine Association Members who attend will also receive a free "vital signs" barn poster – just enter your NDEA Membership Number during registration!
Once you have registered, I will send you an email with all the class information.
Important Note:
During registration, please provide your name as it should appear on your Certificate of Completion. If you encounter any problems during registration, please call or text me on 936-827-5694.
Special Horse Expo Price:
$139.00/student (normally $159.00)